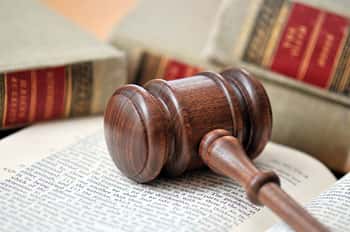 How does the Ohio Means Test apply to my ability to file for bankruptcy?
If you are considering filing for either chapter 7 or chapter 13 bankruptcy, your attorney will consult the Ohio Means Test in order to determine whether you qualify to file. This test uses a formula to compare your assets and finances to your debt level to determine your ability to pay your debts.
Initially, the test compares your income level to the median income level in the state of Ohio. If yours is at or below this number, you qualify to file for chapter 7 bankruptcy.
If your income is above the median level, the means test formula will measure your income level in consideration with living expenses against your unsecured debt (such as credit cards and medical bills) and your secured debt (such as mortgage and car loans which provide collateral) to determine your ability to pay. You will want to work with an attorney to gain a complete understanding of how this test determines your ability to file for either chapter 7 or chapter 13 bankruptcy.
If you are not permitted to file for chapter 7 based on the results of the means test, you will be eligible for chapter 13 provided you can present a regular income source (a job, disability of unemployment) and your secured debt and unsecured debt are not above limits set by the state. These numbers change, so your attorney can review with you whether you meet these qualifications.
What does it mean to have debts discharged?
Upon filing for chapter 7 bankruptcy, a trustee will sell all non-exempt assets and distribute the proceeds to your creditors. Often you will have few if any assets to sell and the rest of your debt is discharged, meaning you do not have to pay the debt and the creditor may not pursue you in an attempt to collect the debt.
It is important to note that the court will discharge only the debts you list at the time you file for bankruptcy. The court will not discharge the obligation of a co-signer on a loan you were initially responsible for. Also, not all debts are dischargeable. Exceptions include:
Debts for income and property taxes
Child support and alimony
Fines owed to city or state governments
Restitution owed as part of a criminal sentence
Student loans
What is Ohio's Exemption Law?
Exemption laws allow you to keep certain personal property, generally considered necessities, when you file for Chapter 7 bankruptcy. These items include your home, car, insurance and pensions, disability benefits and tools of the trade. Each exempted item is allowed only up to a certain value and there may be some federal exemptions also available to you. Your attorney will review with you what state and federal exemptions are allowed.
In a Chapter 7 bankruptcy all other assets you may possess will be sold to pay your creditors. Your attorney can explain what your options are.
Will I lose my house and car if I file for bankruptcy?
If you are filing for Chapter 7 bankruptcy your home and car are protected from creditors under the Ohio Exemption Laws. There are steps you may be able to take after filing the petition that would ascertain that you keep your home. Your attorney can review with you what your options are to protect your home once you have filed.
In most Chapter 13 bankruptcy cases you will be able to keep all of your property and assets, including your home and car, whether or not they are listed as collateral for a loan. Proceedings under chapter 13 will typically modify loan payments so that you can continue paying on all of your debts. As long as you do not miss a payment, this will satisfy your obligation to your creditor.
If I rent, can I be evicted?
Once you have filed for bankruptcy, your landlord cannot initially move forward with an eviction even if you have missed some payments. You will, however, have to agree to pay all missed rent as well as making future payments on time. Otherwise, your landlord will be permitted to evict you.
Exceptions to this rule are if your landlord has sued for eviction and a court has already granted him the right to move forward, and if your landlord has begun an eviction because you have endangered the property or used illegal drugs on the property. In these cases the landlord will be permitted to evict you.
Can I be fired from my job?
According the Bankruptcy Code, an employer cannot fire you because you have filed for bankruptcy.